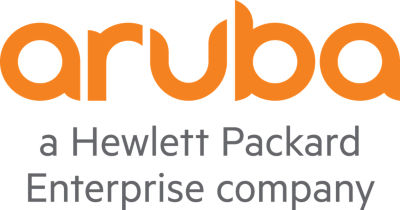 The public sector recognizes that commercial mobile devices – laptops, tablets and smartphones – deliver many of the same efficiencies and modernization benefits that enterprise organizations enjoy. But as more and more commercial devices require network access, mobile security becomes a greater concern, especially in areas that deal with classified or highly sensitive data.
Aruba's WLAN solutions enable government agencies to extend mobility beyond classic applications or work-flows to embrace a more broad strategy utilizing the latest devices and technologies. What's more, Aruba provides the only wired, wireless, and remote access infrastructure to support both unclassified and classified communications over the same infrastructure. This means government entities can design and build classified-capable networks based on commercially available technology, drastically lowering the costs and complexities of deploying mobility.
Aruba is the only enterprise mobility vendor that is dedicated to helping government agencies and organizations build best-of-breed, highly secured, mobility-oriented networks. Aruba's solution differentiators are found within three key core competencies:
1. Robust Wireless and Mobility –Aruba ensures optimal WLAN device and application performance through the development and deployment of highly tuned RF and dedicated mobility controllers.
2. Fully Integrated Context-Aware Security – Aruba understands that centralized end-to-end encryption, role-based access control and a stateful user-based firewall are integral components to a WLAN solution, thereby solving the dilemma between providing seamless mobility and adhering to strict policy-based security guidelines. Additionally with Aruba's implementation of Suite B cryptography, government agencies can, for the first time, deploy commercially available mobile devices – including iPhones and iPads – to enable user mobility and secure access to networks that handle sensitive but unclassified, confidential and classified information.
3. Unified Solutions and Future-Proofed Architecture – With an Aruba mobility solution, government agencies are not restricted to specific products for different deployment cases. Aruba Networks' solutions can be used simultaneously for WLAN access, mesh, remote access and video surveillance. Aruba provides unified management of the entire WLAN architecture through its Mobility Controllers and its award-winning multi-vendor Enterprise wireless management solution AirWave. And, Aruba has a purpose-built systems architecture that delivers the horsepower needed for the mobility applications of today and tomorrow.
Aruba Networks, through its integration partners, has deployed hundreds of ATO-validated and operating Enterprise WLAN solutions within the DoD, each operating hundreds to thousands of access points. Aruba is recognized as the only authorized Enterprise WLAN solution provider within the US Air Force, and is only one of two approved Enterprise WLAN vendors within the US Army and DoD Military Health System. To learn more about Aruba's solution for government deployments