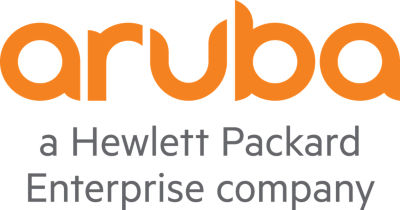 Today's lean enterprise organizations are turning to IT solution providers to help them with a wireless dilemma that they are constantly facing: a choice between consumer-grade Wi-Fi gear and feature-rich, but costly, high-end wireless LAN (WLAN) equipment.
According to Dave Dunlap, Distributor Systems Engineer with Aruba Networks, these same organizations also have to prepare for the continued growth in Bring Your Own Device (BYOD) mobile devices that are driving the need for enterprise-class WLANs. And there's no stopping the influx of these devices. Market analysts predict that in 2016, one billion consumers will use smartphones and 350 million of those will be used for work.
This presents a unique challenge for IT organizations everywhere – to find a robust enterprise-class WLAN that is affordable in terms of both capital expense and operational overhead. Additionally, finding a mobility solution that's simple to set up, highly reliable, and can be managed centrally can seem next to impossible.
While talking with Dave, he explained that security is yet another concern that must be considered for WLAN solutions. For example, hotel operators, restaurant owners, and retailers must comply with data privacy regulations, such as the Payment Card Industry (PCI) Data Security Standard. These and other distributed organizations need a feature-rich WLAN that meets a variety of challenges.
Aruba's Instant product portfolio addresses all of these concerns. Aruba Instant uses innovative Virtual Controller technology to deliver enterprise-grade WLAN capabilities — including robust security, performance, and scalability. Instant allows for scalable and flexible growth and doesn't require an expensive controller to support an enterprise-type wireless solution, but it allows the option to upgrade to a wired solution as organizations outgrow or need to expand their capabilities down the road – without loss of investment.
With Aruba Instant, enterprise WLANs can be deployed at numerous sites without any tradeoff between feature richness, affordability or ease of use. And Instant can be set up in minutes with minimal IT assistance and managed centrally through Aruba AirWave.
Why you should consider Aruba Instant in your next WLAN deployment:
Ease of deployment for you
Network readiness for BYOD
Remote Management through Aruba AirWave platform
Opportunity to scale network growth when customers need it